Our client, Zygo Corporation, required additional manufacturing space including modularized clean rooms, gowning and large equipment, along with accessibility improvements for the entire facility. Zygo is a global leader in the design and manufacture of advanced optical metrology systems, and Interactive Resources provided architectural design and structural engineering services to produce construction drawings for the interior improvements. The project was successfully designed to accommodate Class 100 (~ISO 5) and Class 1,000 (~IS0 6) areas for optics/semiconductor related manufacturing and testing, increasing the overall facility capabilities.
Structural design was also provided for equipment support and roof-mounted HVAC equipment for this concrete tilt-up building.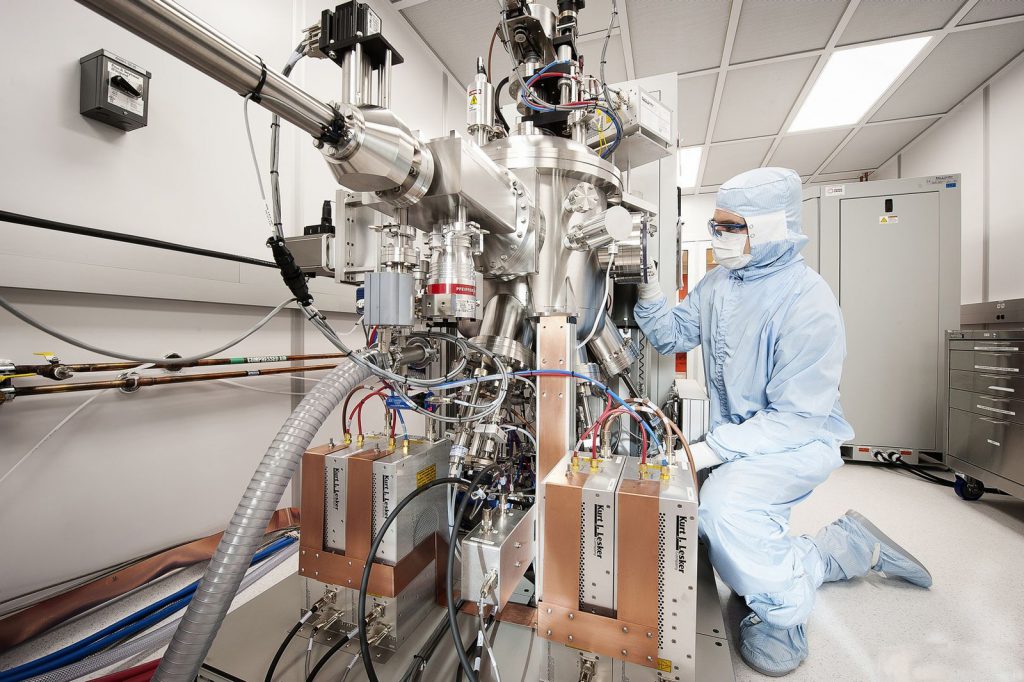 Photo Credit to 4D LABS SFU: image of clean room is representative of the project but actual images of the equipment are prohibited.